SkiWelt Wilder Kaiser - Brixental - Kufstein
SkiWelt Wilder Kaiser – Brixental is one of the largest, most modern and ecological ski areas in the world. With 9 starting points in the valley, over 288 kilometres of wide pistes, 90 modern lifts and cable cars and 21 valley runs, SkiWelt offers an insanely great skiing experience with panoramic views of over 70 3000m high mountains. More than 80 rustic, family-run huts, spread throughout the ski area, invite you to take a break. The gondolas in the valley start operating as early as 08:00 a.m. to 08:30 a.m. to ensure that all ski guests can enjoy a relaxed and long day of skiing. SkiWelt can also impress with a large and varied range of offers on the insanely wide pistes, making the skiing day an exciting experience for young and old alike!
Services
Train journey incl. seat reservations on the ÖBB Nightjets NJ 40491/40420 from Hamburg or NJ 421/420 from Düsseldorf or NJ 421/420 from Amsterdam to Kufstein and return (upgrade to couchette possible! – see prices and train connections)
Voucher for 3-, 4-, 5- or 6-days ski pass
bookable from € 197,-
INQUIRY
Booking details

Written bookings can be made at least 3 working days before arrival directly with ÖBB Rail Tours at:

+43 (0)1 89930 (on weekdays Monday, Wednesday, Thursday and Friday from 9:00am -1:00pm and Tuesday 2:00pm-5:00pm)

The travel documents will be sent by email only.
Caution! Print@home cannot be used for the ski pass! The voucher for the ski pass must be printed out at an ÖBB ticket machine in Austria upon arrival at the railway station.

Please visit the skiing resort's website to inform yourself about the opening hours and the days the resort is closed prior to purchasing a Kombiticket.
www.skiwelt.at

Your luggage in the NJ

Easily stowed luggage can be stored in the luggage racks above the seats. Since the space is limited in height, bulky pieces of luggage should be stowed under the seats.

Your contact for hotel bookings

Tourismusverband Kufsteinerland
Unterer Stadtplatz 11-13, 6330 Kufstein
Tel. +43 (0)5372 62207
Kilometers of slopes and Lift facilities
Easy: 126 km
Intermediate: 127 km
Difficult: 10 km
Ski route: 25 km

SkiWelt concentrates on its strengths – safety, comfort & fun on the slopes combined! Every year, SkiWelt invests in innovations that stand for a new dimension in comfort, service and speed. Insanely many innovations are waiting.
SkiWelt Factbox
eco-friendly: All lifts are 100% operated with eco-electricity
fun for kids: witches programme, exercise meadows, kids ski schools, child-care facilities for kids
Austria's biggest night ski resort with 10 km illuminated slopes (Wednesday – Saturday)
Free cancellation guarantee with SkiWelt rental companies up to 48 hours before arrival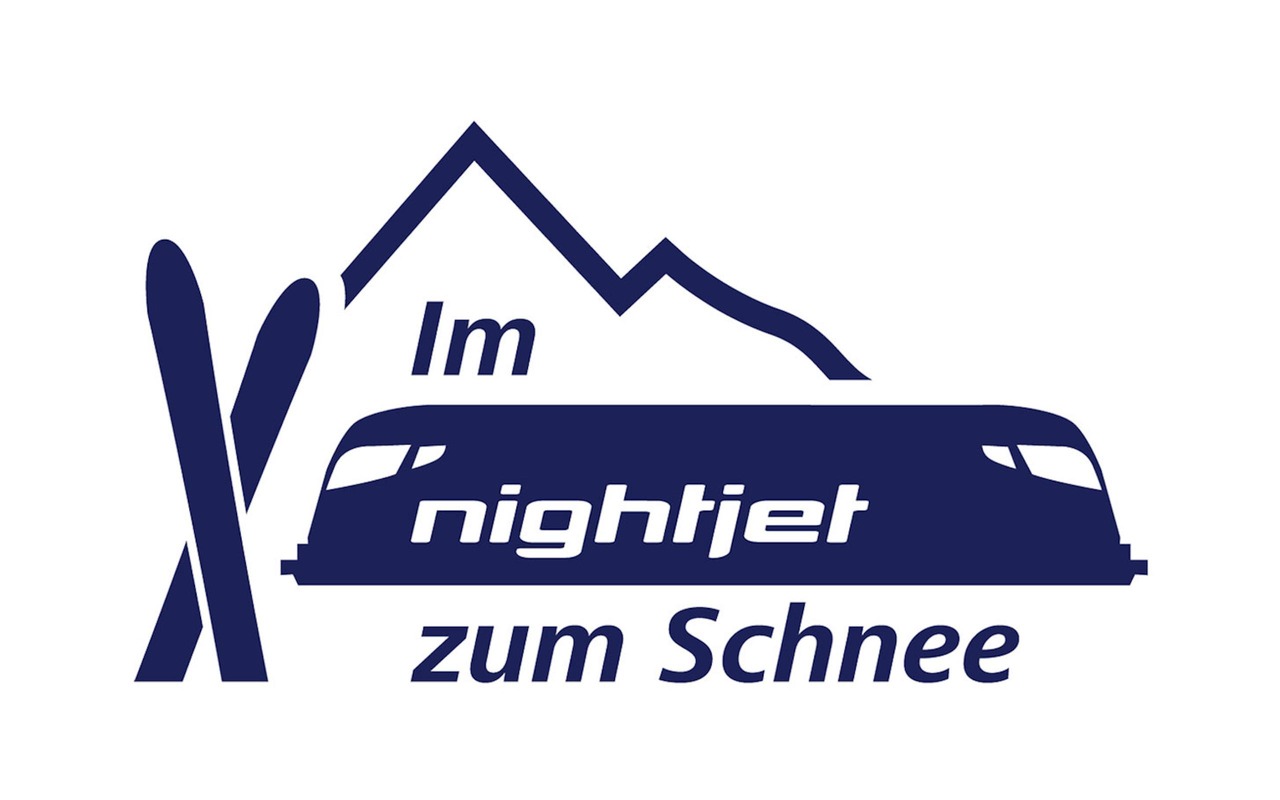 Ski Rental
10 % discount on winter equipment for all ÖBB Rail Tours customers presenting their voucher or at INTERSPORT Rent.
Tip: To make sure your favourite sports equipment is ready when you arrive, reserve the desired equipment online and save time on holiday!
Free cancellation possible!
ÖBB Rail Tours-Tip
Discover one of the largest and most modern ski resorts in the world on the newly signposted SkiWelt Tour to experience as much as possible in one single skiing day. The tour can be enjoyed in a clockwise or anti-clockwise direction. Skiers can start and end the tour in any of the SkiWelt villages.
Prices and train connections
Price from/to Hamburg or Düsseldorf or Amsterdam

Offer includes train journey incl. seat reservation* on the ÖBB Nightjets NJ 40491/40420 from Hamburg or NJ 421/420 from Düsseldorf or NJ 421/420 from Amsterdam to Kufstein and return, as well as the voucher for the ski pass.

Price examples:

08.12.-17.12.21 + 19.03.-03.04.22

| | | | | |
| --- | --- | --- | --- | --- |
| Ski pass | Adult | Children | Youths | Youths |
| | | age group 2008-2015 | age group 2006-2007 | age group 2003-2005 |
| 3-days | 197 | 101 | 127 | 162 |
| 4-days | 237 | 121 | 148 | 192 |
| 5-days | 273 | 139 | 166 | 219 |
| 6-days | 302 | 154 | 181 | 241 |

18.12.21-18.03.22

| | | | | |
| --- | --- | --- | --- | --- |
| Ski pass | Adult | Children | Youths | Youths |
| | | age group 2008-2015 | age group 2006-2007 | age group 2003-2005 |
| 3-days | 221 | 113 | 140 | 180 |
| 4-days | 268 | 137 | 164 | 216 |
| 5-days | 311 | 158 | 185 | 247 |
| 6-days | 345 | 175 | 202 | 273 |

* Surcharge per person and direction in a couchette (incl. breakfast)

Children born in or after 2016 on request! A proof of age is necessary!
Couchette in a 4-person compartment € 30.00
Couchette in a 6-person compartment € 20.00
Until further notice, ÖBB Nightjets only offer couchette in a 4-person compartment.
For maximum privacy, the compartments can also be booked as a separate (private) compartment. This enables you to travel in a compartment with just your family or friends, without having to share it with other passengers who are not in your group.
The rail ticket is valid on the booked train only. Limited number of places available – bookings are otherwise possible for an additional charge.

NJ 40491/NJ 40420

| | | |
| --- | --- | --- |
| NJ 40491 Outward journey | railway station | NJ 40420 Return journey |
| dep. 20:12 | Hamburg-Altona | arr. 09:04 |
| dep. 20:22 | Hamburg Dammtor | arr. 08:53 |
| dep. 20:29 | Hamburg Central Station | arr. 08:47 |
| dep. 21:57 | Hannover Central Station | arr. 06:49 |
| dep. 22:59 | Göttingen | arr. 05:51 |
| arr. 08:26 | Kufstein | dep. 21:35 |

Trains run daily

Attention: In the period 05.03.-17.03.22 the stops Hamburg Dammtor and Hamburg Hbf are closed for boarding and alighting! Boarding and alighting is only possible in Hamburg-Altona!

NJ 421/NJ 420

| | | |
| --- | --- | --- |
| NJ 421 Outward journey | railway station | NJ 420 Return journey |
| dep. 19:30 | Amsterdam Centraal | arr. 09:58 |
| dep. 20:02 | Utrecht Centraal | arr. 09:30 |
| dep. 20:37 | Arnhem Centraal | arr. 08:49 |
| dep. 21:44 | Düsseldorf Central Station | arr. 07:27 |
| dep. 22:17 | Köln Central Station | arr. 06:58 |
| dep. 23:05 | Bonn Central Station | arr. 06:01 |
| dep. 23:46 | Koblenz Central Station | arr. 05:13 |
| arr. 08:28 | Kufstein | dep. 21:35 |

NJ 421/420 will be diverted via the route below on the following days due to engineering works:
27. Nov - 19. Dec 2021; 24. Jan 2022; 18. - 20. Feb 2022; 25. - 27. Feb 2022; 04. - 20. March 2022; 25. - 27. March 2022; 01. - 04. April 2022
These dates may be subject to change at short notice. Detailed timetable information can be found here here.

| | | |
| --- | --- | --- |
| NJ 421 Outward journey | railway station | NJ 420 Return journey |
| dep. 19:02 | Amsterdam Centraal | arr. 10:14 |
| dep. 19:34 | Utrecht Centraal | arr. 09:47 |
| dep. 20:10 | 's-Hertogenbosch | arr. 09:11 |
| dep. 23:46 | Koblenz Central Station | arr. 05:13 |
| arr. 08:28 | Kufstein | dep. 21:35 |
Further Information
Rebooking and cancellation

The rail ticket is valid on the booked train only. Limited number of places available – bookings are otherwise possible for an additional charge.

Are you unable to go on your trip?

Up to 16 working days before arrival: € 50.00 cancellation charge per booking
Cancellation from 15 working days to 4 working days before arrival: cancellation charge of € 100.00 per person
Cancellation from 3 working days before arrival: cancellation charge of € 160.00 per person

Processing fee for changes of any kind after fixed booking: min. € 24,- per booking
A rebooking is treated as a cancellation and a new booking.
We recommend that you purchase travel cancellation insurance!

Ticket information

Together with your railway ticket for the relevant route, you will also receive a collection code for your 3-, 4-, 5- or 6-day ski pass, which you must enter at an ÖBB ticket machine upon your arrival at the destination railway station in Austria. In return, you will receive a voucher, printed on ÖBB security paper which you can simply exchange for the original ski pass at the lift ticket office. The deposit for KeyCards should be paid directly at the lift ticket office.

Travelling safely by train during the coronavirus pandemic

The safety of our passengers and employees is of the utmost importance to us – for this reason, we kindly request that you observe the following rules of conduct to keep everyone safe.

It is mandatory to wear a face covering on the ÖBB Nightjet. However, there are a few exceptions to this rule. These include if you are staying in your own compartment without other passengers, when you are sleeping, when eating or drinking, for children up to the age of 6 and for people with medical conditions who are exempt due to health reasons.
You are responsible for bringing your own face covering with you.
Please maintain a safe distance from other passengers.
If you need to cough, please do so into the crook of your arm or into a tissue.

COVID-19 SECURITY MEASURES
Before booking, please inform yourself about the currently valid COVID-19 safety measures at Corona-Regelungen für Wintersaison 2021/22 - news.wko.at