SkiWelt Wilder Kaiser - Brixental
Bixen im Thale. Ellmau. Going. Hopfgarten. Itter. Kelchsau. Scheffau. Söll. Westendorf.
SkiWelt Wilder Kaiser – Brixental is one of the largest and most ecological ski areas in the world. With 9 starting points in the valley, over 270 kilometres of wide pistes, 82 modern lifts and cable cars and 20valley runs, SkiWelt offers an insanely great skiing experience with panoramic views of over 70 3000m high mountains.
Services
ÖBB rail travel 2nd class to Hopfgarten im Brixental Berglift and back
Voucher for 1-day, 3-days or 6-days ski pass
bookable from € 80,-
BUY TICKET
Booking

Booking options and other price information from/to all other ÖBB train stations, as well as First Class surcharges

at all ÖBB ticket counters
online in the shop area of the ÖBB ticket shop shop.oebbtickets.at/en/shop
mobile via ÖBB App
at the ÖBB customer service +43 (0)5 1717
at the ÖBB travel agencies


For bookings from abroad, we recommend the ÖBB customer service at +43 (0)5 1717-3, in particular for rail passengers. Tickets are sent by mail (mail charges € 5,- per postal item) – bookings must be made in due time!
Attention! Print@home not possible! The ticket must be printed at a ÖBB ticket vending machine in Austria. In Austria: ÖBB Ticket vending machine, ÖBB travel agencies at the ÖBB train station, ÖBB ticket counters.

Your contact for hotel bookings

SkiWelt Wilder Kaiser - Brixental Marketing
Dorf 84, 6306 Söll
Tel. +43 (0)5333 400
Kilometers of slopes and lift facilities
82 lanes
20 vaalley runs

SkiWelt concentrates on its strengths – safety, comfort & fun on the slopes combined! Every year, SkiWelt invests in innovations that stand for a new dimension in comfort, service and speed. Insanely many innovations are waiting.
SkiWelt Faktbox
eco-friendly: All lifts are 100% operated with eco-electricity
fun for kids: witches programme, exercise meadows, kids ski schools, child-care facilities for kids
80 rustic, family run huts, mountain restaurants
ALPENIGLU® village with restaurant, bar, ice exhibition and ice church
3 fun parks, 11 adventure slopes with ski parcours, speed measuring tracks, ski-movie tracks, SkiWelt Chill Areas with free WIFI and much more
22 ski schools with own ski schools for children, free practice slopes
3 illuminated toboggan runs – day and night tobogganing fun
Austria's biggest night ski resort with 10 km illuminated slopes (Wednesday – Saturday)
148 km of cross-country skiing tracks - 250 km of winter hiking trails
Accommodation in each category: 5*/4*/3*star hotels, pensions and flats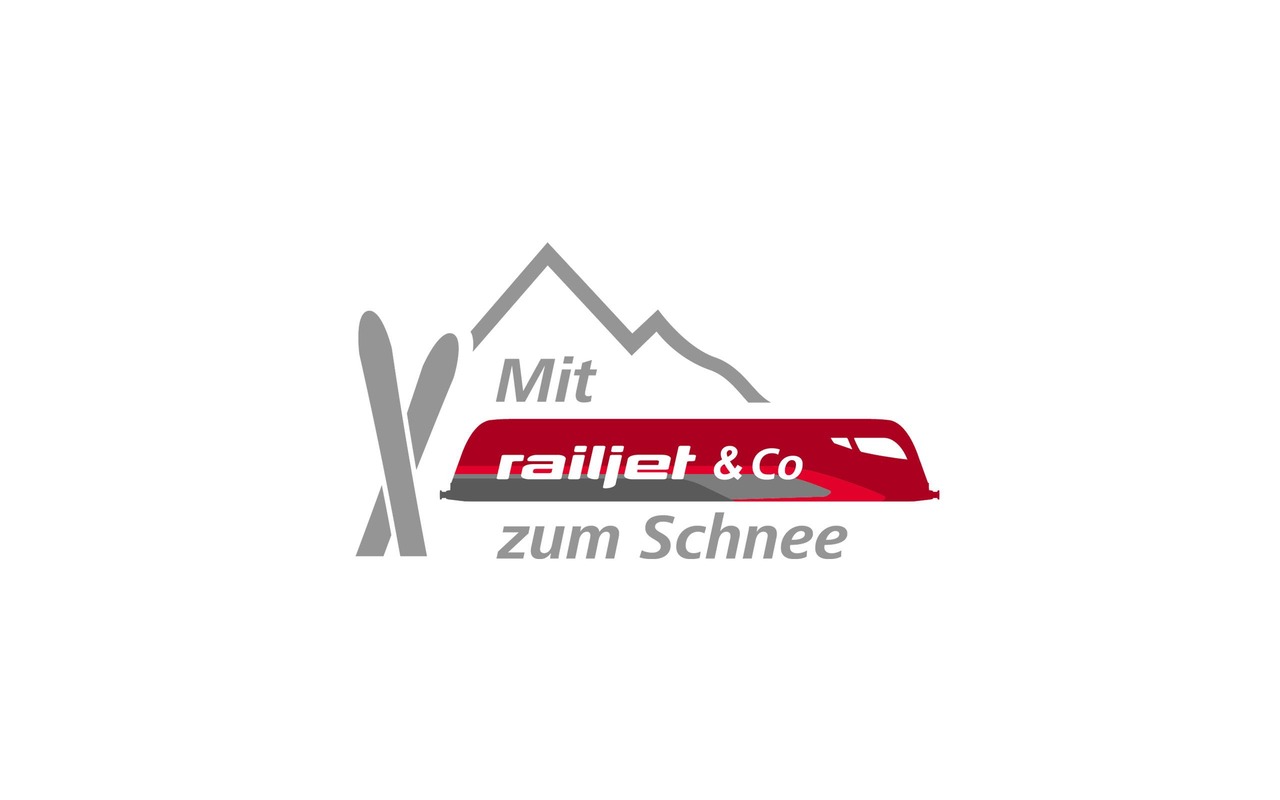 Transfer
All ski busses are free for all Wintersport-Kombitickets clients showing their Kombiticket train ticket.
ÖBB Luggage Service
Travel light and book luggage shipping for a comfortable start to your holiday! Luggage delivery from door to door in Austria. More information under ÖBB luggage service - ÖBB (oebb.at)
ÖBB Rail Tours-Tip
Discover one of the largest and most modern ski resorts in the world on the newly signposted SkiWelt Tour to experience as much as possible in one single skiing day. The tour can be enjoyed in a clockwise or anti-clockwise direction. Skiers can start and end the tour in any of the SkiWelt villages.
Ski Rental
10 % discount on winter equipment for all ÖBB Plus customers presenting their voucher or at INTERSPORT Rent.
Tip: To make sure your favourite sports equipment is ready when you arrive, reserve the desired equipment online and save time on holiday!
Free cancellation possible!

iSKI
Weather report, snow forecasts, live cams, webcams, ski rental recommendations, ski lodge finder and even more information about all Austrian ski resorts. Let's iSKI! https://iski.cc/austria
Price examples
The offering includes 2nd class ÖBB rail travel to Hopfgarten im Brixental Berglift and back as well as the voucher for your ski pass.
Price examples:
08.12.2023-01.04.2024
| | | | | | | |
| --- | --- | --- | --- | --- | --- | --- |
| | ski pass | Adult with VC* | Adult | Children 6<15 years | Youths with VC** | Youths 15<18 years |
| Schwaz, Fritzens-Wattens | 1-day | 80 | 86 | 46 | 63 | 69 |
| Innsbruck, Hall in Tirol, Zell/See | 1-day | 85 | 96 | 50 | 68 | 80 |
| Salzburg, Bad Gastein, Bludenz | 1-day | 94 | 108 | 63 | 80 | 90 |
| | 3-days | 230 | 244 | 129 | 179 | 191 |
| | 6-days | 388 | 403 | 209 | 300 | 312 |
| Linz, Dornbirn | 3-days | 243 | 258 | 141 | 191 | 205 |
| | 6-days | 402 | 419 | 221 | 312 | 327 |
| Vienna, St. Pölten | 3-days | 253 | 270 | 151 | 199 | 217 |
| | 6-days | 413 | 431 | 230 | 322 | 340 |
* Price with a valid ÖBB VORTEILSCARD
** Price with a valid ÖBB VORTEILSCARD, 15<18 years
Children below the age of 6 are free (only if accompanied by a parent)

Per VORTEILSCARD Family, a maximum of 4 children aged 6 - 14.99 can be transported free of charge by rail. You pay the cooperation partner's share for the children on site.
Info
Info train ticket

For the winter sport combination ticket with 1-day ski pass, the rail ticket is valid for 2 days for one outbound and return journey. With the 3-days ski pass the rail ticket is valid for 5 days and with the 6-days ski pass, the rail ticket is valid for 8 days for one outbound and return journey. In each case, the journey must be completed within 36 hours of the time of departure. Departing from any ÖBB station in Austria with an ÖBB train of your choice listed in the valid ÖBB timetable.
The Kombiticket is not valid for night trains!

Together with your train ticket for the respective route, you will receive a voucher for your 1-day, 3-days or 6-days ski pass. Simply redeem it at the lift counter for your booked ski pass. Deposit for key cards must be paid directly at the lift counter.
Please visit the skiing resort's website to inform yourself about the opening hours and the days the resort is closed prior to purchasing a Kombiticket.

Rebooking and cancellation

Are you unable to go on your trip?

Cancellation before the 1st date of validity of the Kombiticket: You will receive a 100 % refund of the Kombiticket.
Cancellation after the 1st date of validity of the Kombiticket: No refund of the Kombiticket is possible.

In order to receive a refund, it is necessary to return the entire set of unused tickets! It is not possible to get a refund for partially unused services!

A rebooking is treated as a cancellation and a new booking.