Tauplitz
The Tauplitz - It makes your heart beat faster. 360-degree panoramic freedom. Snow-sure pistes. Carving and powdering. Sounds like the profile of a dream ski area? It is! Tauplitz is the largest single ski area in Styria.
Services
ÖBB rail travel 2nd class to Tauplitz train station and back
Voucher for 1-, 3- or 6-days ski pass
bookable from € 58,-
BUY TICKET
Booking

Booking options and other price information from/to all other ÖBB train stations, as well as First Class surcharges

at all ÖBB ticket counters
online in the shop area of the ÖBB ticket shop shop.oebbtickets.at/en/shop
mobile via ÖBB App
at the ÖBB customer service +43 5 1717
at the ÖBB travel agencies

For bookings from abroad, we recommend the ÖBB customer service at +43 5 1717-3, in particular for rail passengers. Tickets are sent by mail (mail charges € 5,- per postal item) – bookings must be made in due time!
Attention! Print@home not possible! The ticket must be printed at a ÖBB ticket vending machine in Austria. In Austria: ÖBB Ticket vending machine, ÖBB travel agencies at the ÖBB train station, ÖBB ticket counters.

Your contact for hotel bookings

Tourismusverband Ausseerland Salzkammergut
Tel. +43 3622 54040-0
Kilometers of slopes and lift facilities
Easy: 18 km
Intermediate: 19 km
Difficult: 6 km
Total 43 km
1 8-seater gondola lift, 1 6-seater chairlift, 3 4-seater chairlifts, 8 surface lifts, magic carpet and 2 rope lifts
Highlights
Extensive pistes above the tree line and many routes in the open ski area
Sunny location from morning to evening
Guaranteed snow from December to Easter
Extra family-friendly ski area with Kinderland and covered magic carpet
2 winter hiking trails with 360 degree panoramic views "high up"
Comfortable ski depot with heated and lockable lockers at the Tauplitz valley station
4 ski schools
Night tobogganing
GrimmingTherme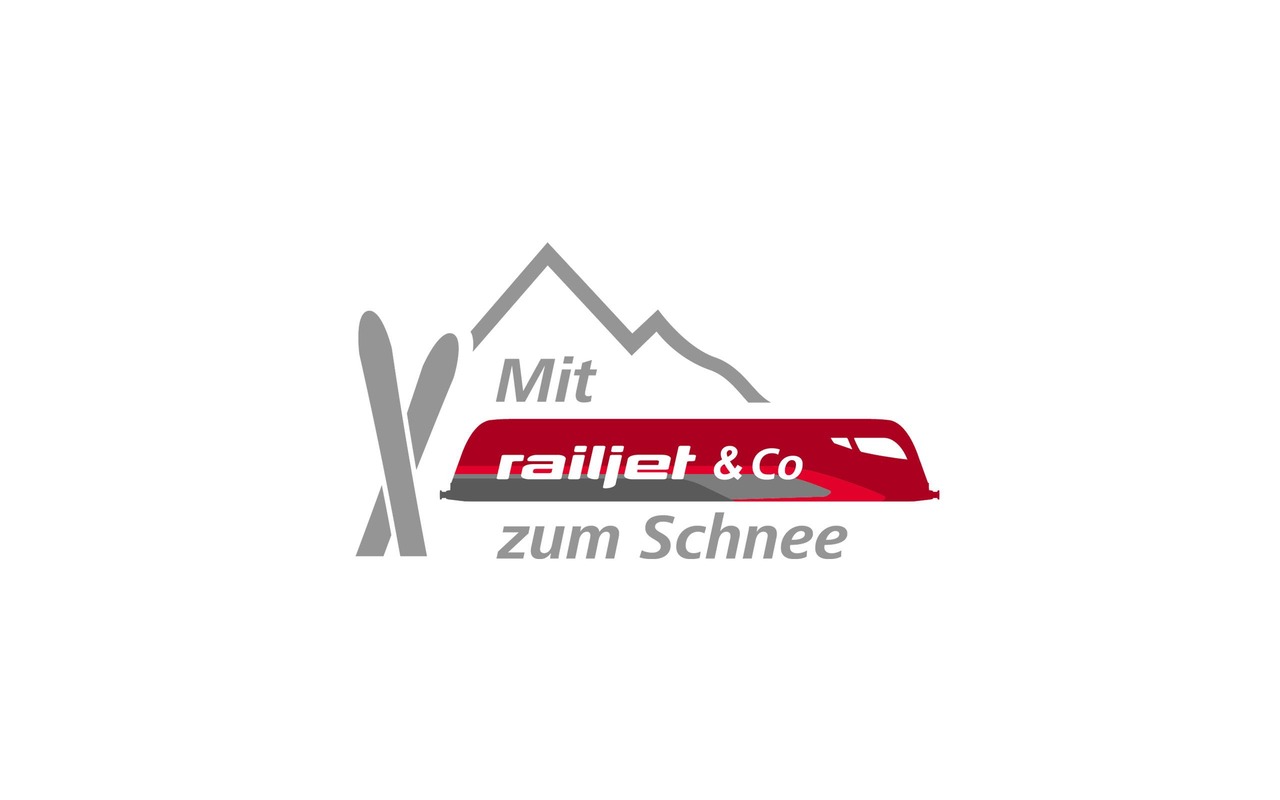 Transfer
Free ski train from Tauplitz train station to Tauplitz valley station and back. Alternatively, you can also use the "Salzkammergut Shuttle" at a reasonable price, for a fee (Info and booking hotline: Tel. +43 50 422 422)!
ÖBB Luggage Service
Travel light and book luggage shipping for a comfortable start to your holiday! Luggage delivery from door to door in Austria. More information under ÖBB luggage service - ÖBB (oebb.at)
ÖBB Rail Tours-Tip
Ski to your heart's content on perfectly groomed slopes and later celebrate life in rustic huts or on sun terraces. Don't wait any longer! Off to the snow ;-)
Ski Rental
15 % discount on winter equipment for all ÖBB Plus customers presenting their voucher!

iSKI
Weather report, snow forecasts, live cams, webcams, ski rental recommendations, ski lodge finder and even more information about all Austrian ski resorts. Let's iSKI! https://iski.cc/austria
Price examples
The offering includes 2nd class ÖBB rail travel to Tauplitz and back, as well as the voucher for your ski pass.

Price examples:
02.12.2023-07.04.2024
Ski-Pass
Erw. with VC*
Adult
Children 6<15 years
Youths with VC**
Youths 15<18 years

Selzthal

1 day
58
64
36
51
56

Ebensee, Attnang-Puchheim, Bruck/Mur

1 day

3 days

67

167

78

171

43

91

59

139

70

145

Graz, Linz, Salzburg

3 day

6 days

175

300

180

305

102

163

145

255

153

260

Wien, St. Pölten

3 days

6 days

185

306

195

320

112

171

157

261

167

268

Innsbruck (via Attnang-Puchheim)

3 days

6 days

197

313

208

331

121

179

167

269

180

281
* Price with a valid ÖBB VORTEILSCARD
** Price with a valid ÖBB VORTEILSCARD, 15<18 years
Children below the age of 6 are free (only if accompanied by a parent)
Per VORTEILSCARD Family, a maximum of 4 children aged 6 - 14.99 can be transported free of charge by rail. You pay the cooperation partner's share for the children on site.
Info
Info train ticket

For the winter sport combination ticket with 1-day ski pass, the rail ticket is valid for 2 days for one outbound and return journey. With the 3-days ski pass the rail ticket is valid for 5 days and with the 6-days ski pass, the rail ticket is valid for 8 days for one outbound and return journey. In each case, the journey must be completed within 36 hours of the time of departure. Departing from any ÖBB station in Austria with an ÖBB train of your choice listed in the valid ÖBB timetable.
The Kombiticket is not valid for night trains!

Together with your train ticket for the respective route, you will receive a voucher for your 1-day, 3-days or 6-days ski pass. Simply redeem it at the lift counter for your booked ski pass. Deposit for key cards must be paid directly at the lift counter.
Please visit the skiing resort's website to inform yourself about the opening hours and the days the resort is closed prior to purchasing a Kombiticket.

Rebooking and cancellation

Are you unable to go on your trip?

Cancellation before the 1st date of validity of the Kombiticket: You will receive a 100 % refund of the Kombiticket.
Cancellation after the 1st date of validity of the Kombiticket: No refund of the Kombiticket is possible.

In order to receive a refund, it is necessary to return the entire set of unused tickets! It is not possible to get a refund for partially unused services!

A rebooking is treated as a cancellation and a new booking.