Discover the untouched mountain world of Tirol
Do you enjoy being in the Tirolean mountains and are you looking for new, secluded places with unique natural landscapes? Then a trip to the Wipptal and its mountain valleys south of Innsbruck is worthwhile. The Wipptal is not only one of the insider tips among hiking regions but is also very easy to reach directly by train. Explore the mountain world in peace and quiet with activities in the fresh mountain air or recharge your energy on the shores of a mountain lake. More than 500 km of marked hiking trails in all degrees of difficulty, various themed trails for families as well as numerous alpine pastures and huts for rustic refreshments form the foundation for a varied hiking holiday with " move under your own power" - the motto of the mountaineering villages. Travel as you wish from hut to hut on high-altitude trails, there are even several high-altitude hikes for beginners to experts in the Gschnitztal and around the imposing Olperer (3,476 m).
Services
Train journey incl. seat reservations on the ÖBB Nightjets NJ 40491/40420 from Hamburg or NJ 421/420 from Düsseldorf or NJ 421/420 from Amsterdam or NJ 446/447 or NJ 466/467 from Vienna Hbf. or NJ 464/465 from Graz Hbf. to Innsbruck and return (upgrade to couchette possible! – see prices and train connections)
komoot voucher for the World Package worth € 29.99
Transfer from Innsbruck railway station to the chosen accommodation in Matrei, Steinach, Gries, Navis, Trins, Gschnitz, Obernberg, Schmirn, Vals or St. Jodok and return
bookable from € 119,-
INQUIRY
Booking details

Written bookings can be made at least 3 working days before arrival directly with ÖBB Rail Tours at:

+43 (0)1 89930 (Mon-Fri ,on weekday) from 9:00 am -12:00 pm and 2 pm - 5 pm)

The travel documents will be sent by email only.

Your luggage in the NJ

Easily stowed luggage can be stored in the luggage racks above the seats. Since the space is limited in height, bulky pieces of luggage should be stowed under the seats.

Your contact for hotel bookings

Tourismusverband Wipptal
Rathausplatz1, 6150 Steinach in Tirol
Tel. +43 (0) 5272 6270
Hiking tips
One of the most panoramic hikes in the Wipptal valley is the ridge hike from the Bergeralm mountain station to the Lichtsee. Also not to be missed: the family-friendly hike to the natural idyll of Lake Obernberg, the educational water trail in the Gschnitztal with its stations, the themed trails around the Maria Waldrast monastery or the Almenrunde in Navis. Adventurous hikers may want to try a first high-altitude hike from hut to hut or a traverse of the Alps.
Highlights
Guest card = ticket for public transport in the Wipptal region incl. Innsbruck - Brenner suburban railway and all bus lines to the mountain valleys.
Almenrunde Navis for indulgent hikers who enjoy a stop for refreshments and interesting themed trails on mining, water or the Brenner base tunnel
Selection of multi-day high-altitude hikes for beginners & professionals
Family highlights: The Bärenbachl water and adventure world on the Bergeralm, the mill village in Gschnitz, Lake Obernberg or various nature playgrounds in the region.
The Alpine city of Innsbruck with its many cultural treasures is only a short train ride away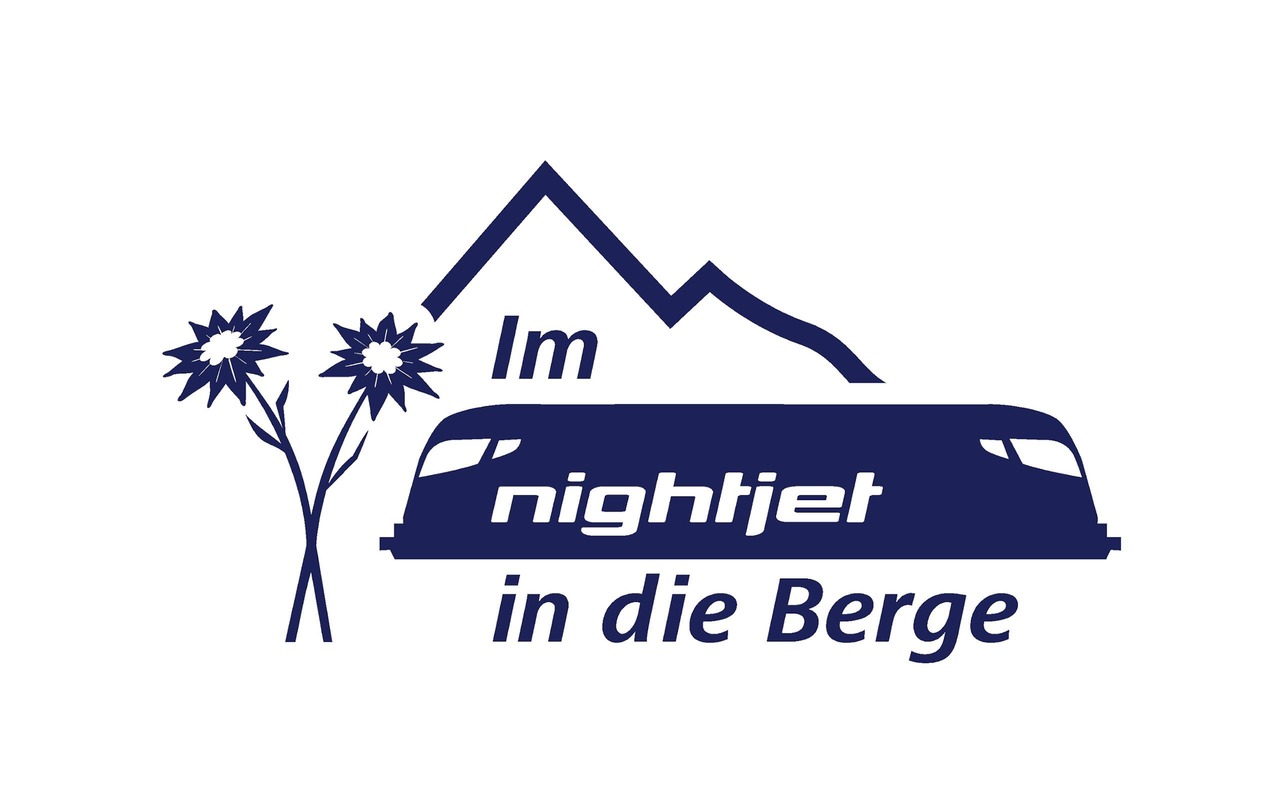 Transfer
Please provide the address of your preferred accommodation in Matrei, Steinach, Gries, Navis, Trins, Gschnitz, Obernberg, Schmirn, Vals or St. Jodok when making your booking.
2 suitcases + 1 piece of hand luggage per person are included in the price. Each additional suitcase will be charged at €10.00 each way. 1 item of sports equipment is also included in the price. Each additional item of sports equipment will be charged at €10.00 each way.
komoot
Find, plan and share your adventures with komoot.
With your rail ticket for the respective route, you will also receive a voucher for your komoot World Package worth € 29.99. Valid until 31.12.2022.


ÖBB Rail & Drive
Off on holiday by train & car. The environmentally friendly mobility offer combines rail travel with car travel in a convenient way. This way you can get to every beautiful corner of Austria for your excursion. Locations are represented throughout Austria.
Prices and train connections
Further Information
Rebooking and cancellation

The rail ticket is valid on the booked train only. Limited number of places available – bookings are otherwise possible for an additional charge.

Are you unable to go on your trip?

Up to 16 working days before arrival: € 50.00 processing fee per booking
Cancellation from 15 working days to 4 working days before arrival: Cancellation fee 60% of the total package price
Cancellation from 3 working days before arrival: Cancellation fee 90% of the total package price

Processing fee for changes of any kind after fixed booking: min. € 24,- per booking
A rebooking is treated as a cancellation and a new booking.
We recommend that you purchase travel cancellation insurance!

Travelling safely by train during the coronavirus pandemic

The safety of our passengers and employees is of the utmost importance to us – for this reason, we kindly request that you observe the following rules of conduct to keep everyone safe.

It is mandatory to wear correct mouth-nose protection of protection class FFP2 (without exhalation valve) on the ÖBB Nightjet. However, there are a few exceptions to this rule. These include if you are staying in your own compartment without other passengers, when you are sleeping, when eating or drinking, for children up to the age of 6 and for people with medical conditions who are exempt due to health reasons.
You are responsible for bringing your own face covering with you.
Please maintain a safe distance from other passengers.
If you need to cough, please do so into the crook of your arm or into a tissue.